Acquedolci
---
Things to do, attractions, interesting facts
---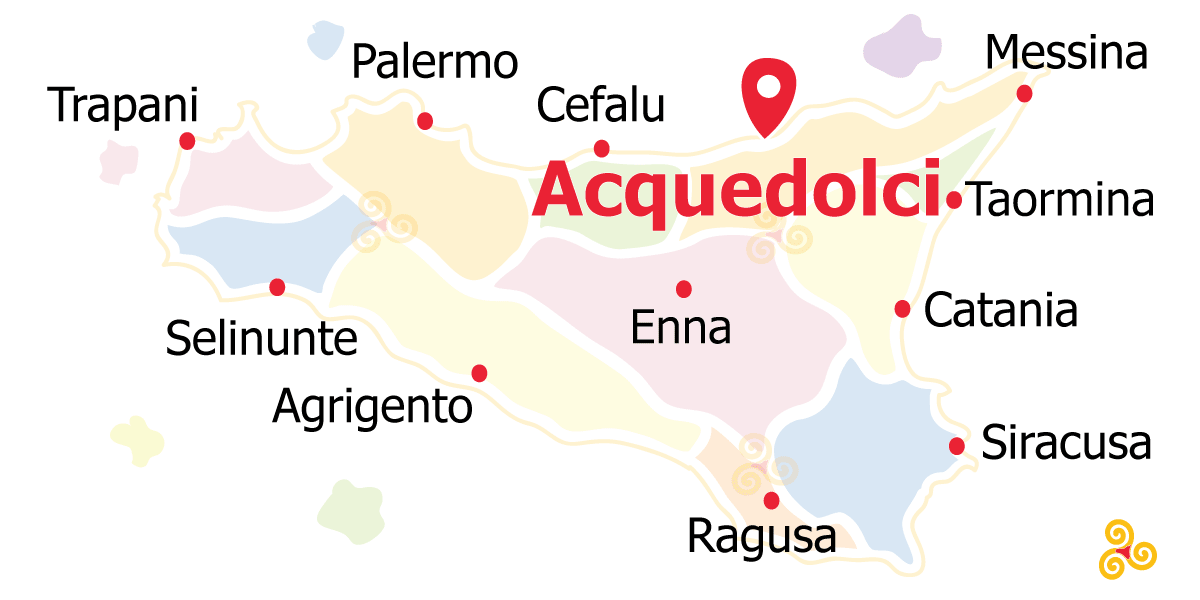 Area: Messina surroundings
Acquedolci is a charming town, lapped by the Furiano and Inganno streams, protected by the Nebrodi Mountains and bathed by a crystal clear sea. The inlet where the village stands is full of gardens and large olive groves. A long stretch of coast that extends for 5 kilometers separates it from the sea.
In Roman times, Acquedolci was a stopping place for travelers traveling along the consular road Valeria, in the Middle Ages, being along the Via Francigena, pilgrims stopped there. Only in the last century was a real inhabited area formed: the ruinous landslide of 8 January 1922 which destroyed a large part of the town of San Fratello caused the transfer to Acquedolci of about 1500 people.
Very ancient settlements, monuments of great value, splendid beaches make Acquedolci the ideal destination for a holiday in Sicily.
Things to do
Tour, Experience, Tastings,...
---
What to eat
Typical food, local wines and drinks, traditional dish to taste in Acquedolci
You can obviously taste all the typical products of Sicilian cuisine, the most well-known ones, such as cannoli, Sicilian cassata, arancini, etc. But there are some specialties typical of this area that are more difficult to find in other areas of Sicily.
Where to stay
Best Offers of Vacation Rental, hotel, B&B where to sleep in Acquedolci
---
Nearby Places
---
Below you will find a list of the most beautiful places to visit in the surroundings of Acquedolci. The places are located at a maximum distance of about an half hour by car. Good fun!