Brolo
---
Things to do, attractions, interesting facts
---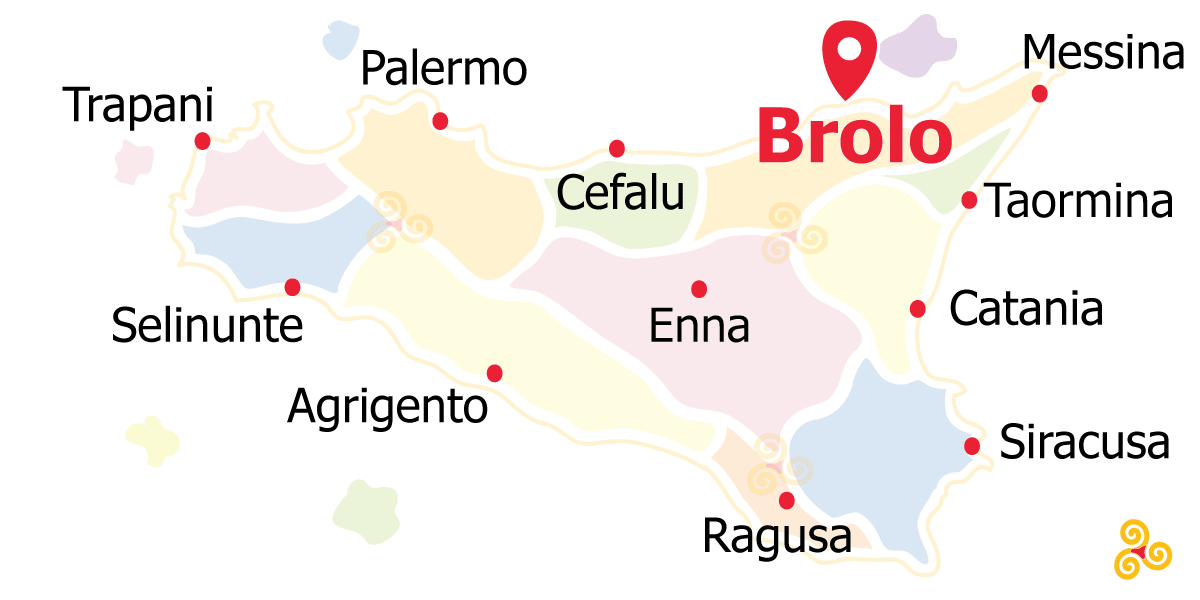 Area: Messina surroundings
Brolo is a suggestive village located along the Tyrrhenian coast, surrounded by the Nebrodi mountain range and by a vast plain of gardens that slopes down to the sea.
The ancient village was built and developed around the Castle where over the centuries they ruled various lordships including the Aragona, the Lancia and the Longarini.
The upper part of the town, narrow by the walls, is characterized by the narrow and winding alleys interrupted here and there by the characteristic stairways and still retains the charm of the past intact.
The lower part of the town is lapped by a splendid sea.
The city of Brolo is part of the Circuito dei Borghi Marinari, a consortium engaged in the promotion and protection of the sea, the culture and traditions associated with it.
Things to do
Tour, Experience, Tastings,...
---
Traditional Festivals, Events, Live Show,... Brolo
---
What to eat
Typical food, local wines and drinks, traditional dish to taste in Brolo
You can obviously taste all the typical products of Sicilian cuisine, the most well-known ones, such as cannoli, Sicilian cassata, arancini, etc. But there are some specialties typical of this area that are more difficult to find in other areas of Sicily.
Interesting Facts
Interesting and fun facts, mythology, legend, folk tales and more to know about Brolo
Where to stay
Best Offers of Vacation Rental, hotel, B&B where to sleep in Brolo
---
Nearby Places
---
Below you will find a list of the most beautiful places to visit in the surroundings of Brolo. The places are located at a maximum distance of about an half hour by car. Good fun!