Tortorici
---
Things to do, attractions, interesting facts
---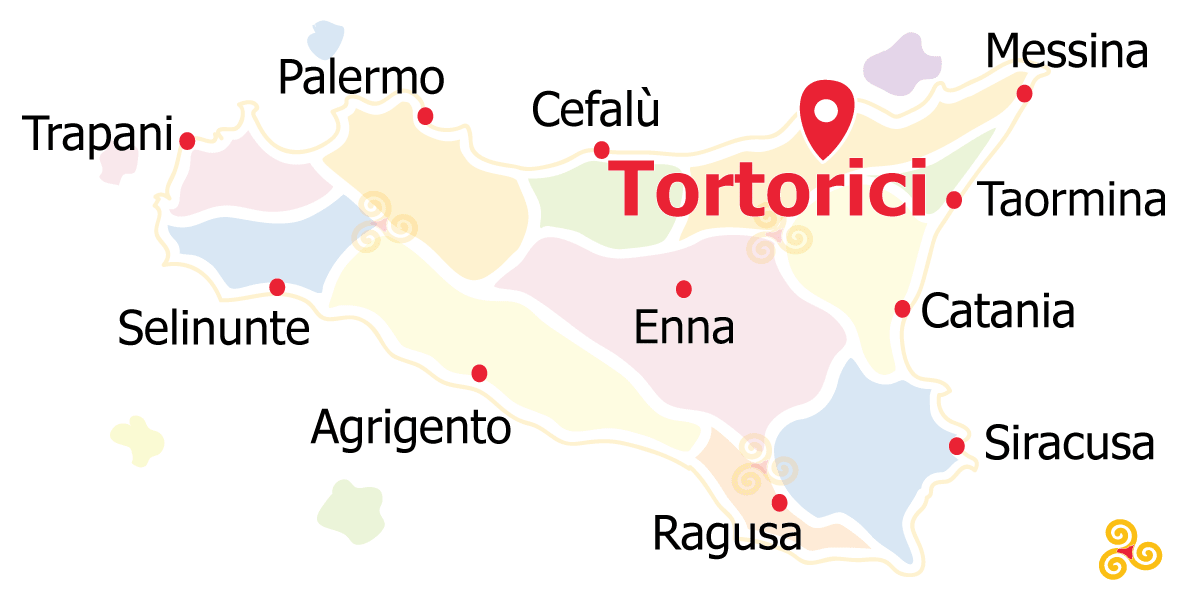 Area: Messina surroundings
Tortorici is an ancient village, immersed in the splendid nature of the Nebrodi Park, which rises in the Valle dell'Ingegno, so called for having given birth to several illustrious characters.
According to tradition, Tortorici was founded by a follower of Aeneas . It reached its maximum splendor in the fourteenth century, a period in which the village was enriched with churches and palaces. The terrible flood of 1682 unfortunately wiped out part of its artistic and monumental heritage.
Today Tortorici retains its original medieval appearance, with narrow paved streets, portals, fountains, churches and beautiful buildings, and houses works of art of considerable artistic value.
Things to do
Tour, Experience, Tastings,...
---
What to eat
Typical food, local wines and drinks, traditional dish to taste in Tortorici
You can obviously taste all the typical products of Sicilian cuisine, the most well-known ones, such as cannoli, Sicilian cassata, arancini, etc. But there are some specialties typical of this area that are more difficult to find in other areas of Sicily.
Where to stay
Best Offers of Vacation Rental, hotel, B&B where to sleep in Tortorici
---
Nearby Places
---
Below you will find a list of the most beautiful places to visit in the surroundings of Tortorici. The places are located at a maximum distance of about an half hour by car. Good fun!