Militello Rosmarino
---
Things to do, attractions, interesting facts
---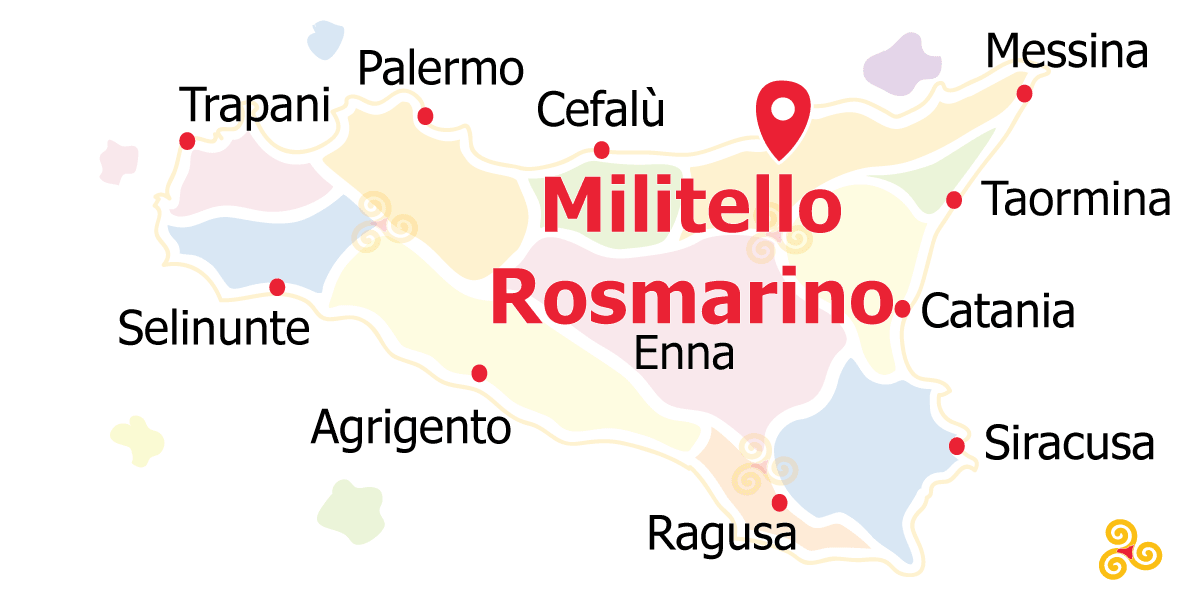 Area: Messina surroundings
Militello Rosmarino is a charming village nestled on the crest of the Inganno, between the valleys of Rosmarino. The surrounding area is crossed by numerous small streams and the remains of some water mills are still visible today to recall activities that have now disappeared.
Its history is ancient: the presence of ancient settlements suggests that life organized in these lands took place almost uninterruptedly until the Middle Bronze Age. There are also numerous finds of Roman artifacts. At the time of the Normans and the Swabians, Militello was state land, under the direct dependence of the Crown. Under the Aragonese, Militello became a feudal land and over the course of history passed from lordship to lordship.
Militello Rosmarino is today a medieval village that preserves history, tradition and folklore.
Things to do
Tour, Experience, Tastings,...
---
Traditional Festivals, Events, Live Show,... Militello Rosmarino
---
What to eat
Typical food, local wines and drinks, traditional dish to taste in Militello Rosmarino
You can obviously taste all the typical products of Sicilian cuisine, the most well-known ones, such as cannoli, Sicilian cassata, arancini, etc. But there are some specialties typical of this area that are more difficult to find in other areas of Sicily.
Where to stay
Best Offers of Vacation Rental, hotel, B&B where to sleep in Militello Rosmarino
---
Nearby Places
---
Below you will find a list of the most beautiful places to visit in the surroundings of Militello Rosmarino. The places are located at a maximum distance of about an half hour by car. Good fun!