Tusa
---
Things to do, attractions, interesting facts
---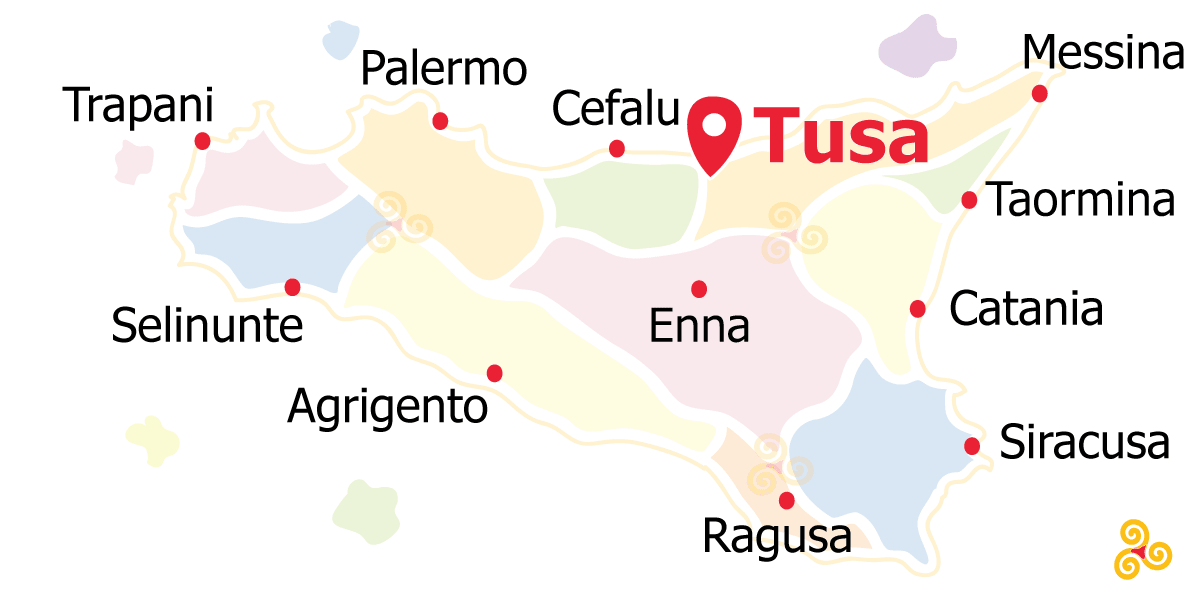 Area: Messina surroundings
The village of Tusa, perched in the Nebrodi hills, surrounded by olive trees and chestnut woods, overlooks the Tyrrhenian Sea with splendid views.
Its origins are closely linked to the powerful city of Halaesa, founded in 403 BC. and allied with Rome, which had the privilege and the power to mint its own coins. It was the destruction of this city, which took place at the end of the 9th century following a violent earthquake, which led the surviving inhabitants to found Tusa on a nearby promontory. Under the power of the Normans Tusa became a stronghold, it was equipped with a castle, towers and walls. The current inhabited center developed under the Ventimiglias.
The village of Tusa still retains its original medieval appearance and houses churches, monuments and works of art of considerable artistic value.
The seaside village of Castel di Tusa offers splendid beaches and a clear, clean sea.
Things to do
Tour, Experience, Tastings,...
---
What to eat
Typical food, local wines and drinks, traditional dish to taste in Tusa
You can obviously taste all the typical products of Sicilian cuisine, the most well-known ones, such as cannoli, Sicilian cassata, arancini, etc. But there are some specialties typical of this area that are more difficult to find in other areas of Sicily.
Where to stay
Best Offers of Vacation Rental, hotel, B&B where to sleep in Tusa
---
Nearby Places
---
Below you will find a list of the most beautiful places to visit in the surroundings of Tusa. The places are located at a maximum distance of about an half hour by car. Good fun!