Raccuja
---
Things to do, attractions, interesting facts
---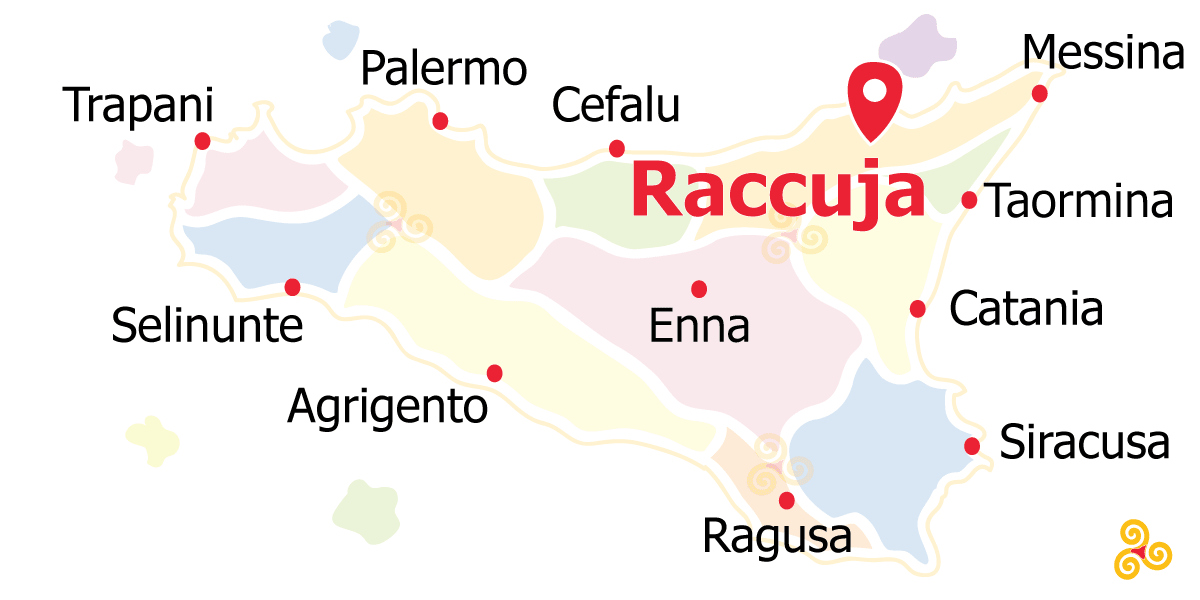 Area: Messina surroundings
Raccuja is a suggestive village perched on a rocky hill at the gates of the Nebrodi Park.
The history of the village begins with the Byzantines who built a monastery and a military garrison here. Under the Norman rule of Ruggero d'Altavilla, the village grew to become one of the most prosperous in Val Demone. It then became a feud in the early 1500s, and under Nicolò Branciforti it was elevated to County and reached its maximum splendor.
Today Raccuja is a medieval village with narrow streets, houses leaning against each other, numerous churches, ancient towers, elegant palaces and a majestic castle that bear witness to the glories of its rich history.
The countryside around the village is characterized by the presence of the Tholoi, ancient rural structures whose origin is still uncertain.
Things to do
Tour, Experience, Tastings,...
---
What to eat
Typical food, local wines and drinks, traditional dish to taste in Raccuja
You can obviously taste all the typical products of Sicilian cuisine, the most well-known ones, such as cannoli, Sicilian cassata, arancini, etc. But there are some specialties typical of this area that are more difficult to find in other areas of Sicily.
Where to stay
Best Offers of Vacation Rental, hotel, B&B where to sleep in Raccuja
---
Nearby Places
---
Below you will find a list of the most beautiful places to visit in the surroundings of Raccuja. The places are located at a maximum distance of about an half hour by car. Good fun!