Oliveri
---
Things to do, attractions, interesting facts
---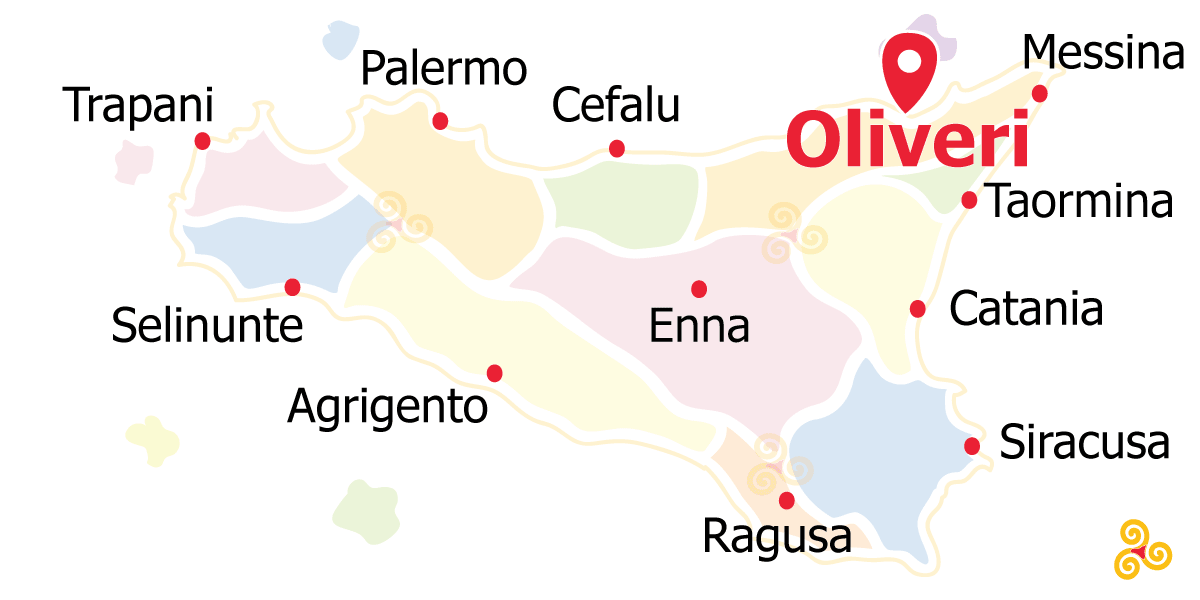 Area: Messina surroundings
Oliveri is a suggestive seaside village that rises on the coast of the Gulf of Patti south of Capo Tindari.
Its origins date back to the 1st century. A.D. and are linked to those of the ancient city of Tyndaris: according to some historians, including Pliny the Elder, a catastrophic earthquake and a terrible landslide destroyed Tyndaris and forced its inhabitants to settle in a safe place, the current Oliveri. Subsequent historical information dates back to the Norman domination: between 1061 and 1195 the feud of Liveri was established, the period in which its castle was built.
In the past, the village was famous for its tonnara, the largest and most famous in Sicily.
Today Oliveri fascinates with its splendid beaches but also its historic center offers numerous valuable historical-artistic testimonies.
Things to do
Tour, Experience, Tastings,...
---
What to eat
Typical food, local wines and drinks, traditional dish to taste in Oliveri
You can obviously taste all the typical products of Sicilian cuisine, the most well-known ones, such as cannoli, Sicilian cassata, arancini, etc. But there are some specialties typical of this area that are more difficult to find in other areas of Sicily.
Where to stay
Best Offers of Vacation Rental, hotel, B&B where to sleep in Oliveri
---
Nearby Places
---
Below you will find a list of the most beautiful places to visit in the surroundings of Oliveri. The places are located at a maximum distance of about an half hour by car. Good fun!