Terme Vigliatore
---
Things to do, attractions, interesting facts
---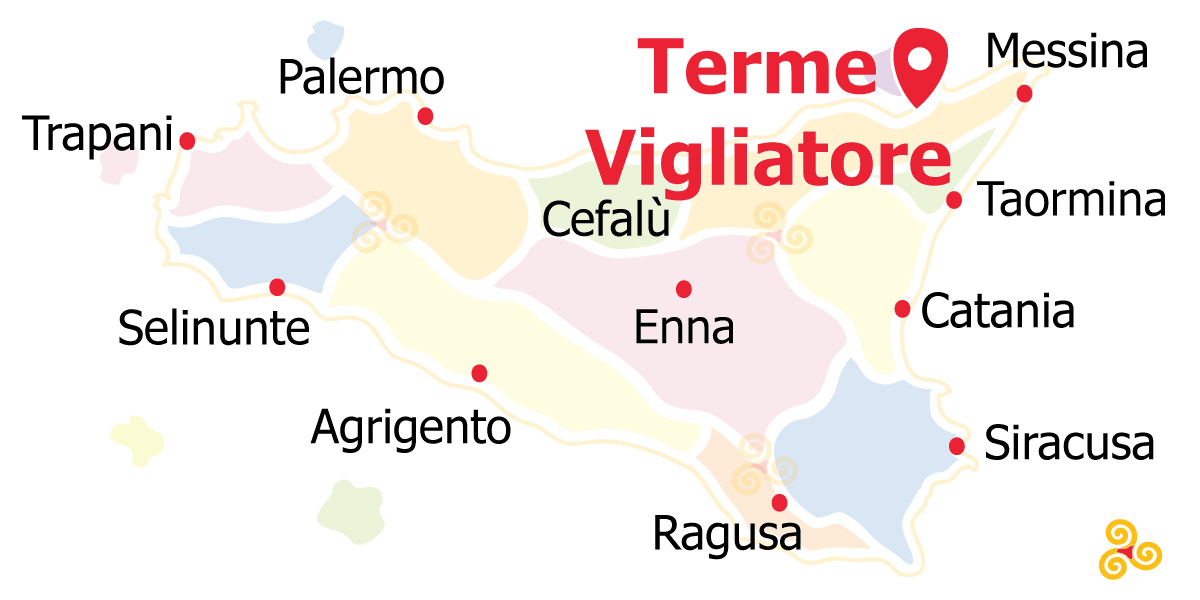 Area: Messina surroundings
Terme Vigliatore, once known as Castroreale Terme, stands in the center of the gulf between the peninsula of Milazzo and the promontory of Tindari, facing the Aeolian Islands. It is a rather young seaside village, having been born only in 1966, but its origins are very ancient and its history is mixed with legend.
It owes its name to the presence of the Terme della Fonte di Venere, known and appreciated since ancient times.
Terme Vigliatore is part of the circuit of Flowering Municipalities: the streets and squares are adorned with flower pots and many are the common green spaces.
The coast of Terme Vigliatore boasts splendid beaches bathed by a crystalline sea.
Things to do
Tour, Experience, Tastings,...
---
Traditional Festivals, Events, Live Show,... Terme Vigliatore
---
What to eat
Typical food, local wines and drinks, traditional dish to taste in Terme Vigliatore
You can obviously taste all the typical products of Sicilian cuisine, the most well-known ones, such as cannoli, Sicilian cassata, arancini, etc. But there are some specialties typical of this area that are more difficult to find in other areas of Sicily.
Where to stay
Best Offers of Vacation Rental, hotel, B&B where to sleep in Terme Vigliatore
---
Nearby Places
---
Below you will find a list of the most beautiful places to visit in the surroundings of Terme Vigliatore. The places are located at a maximum distance of about an half hour by car. Good fun!