Rometta
---
Things to do, attractions, interesting facts
---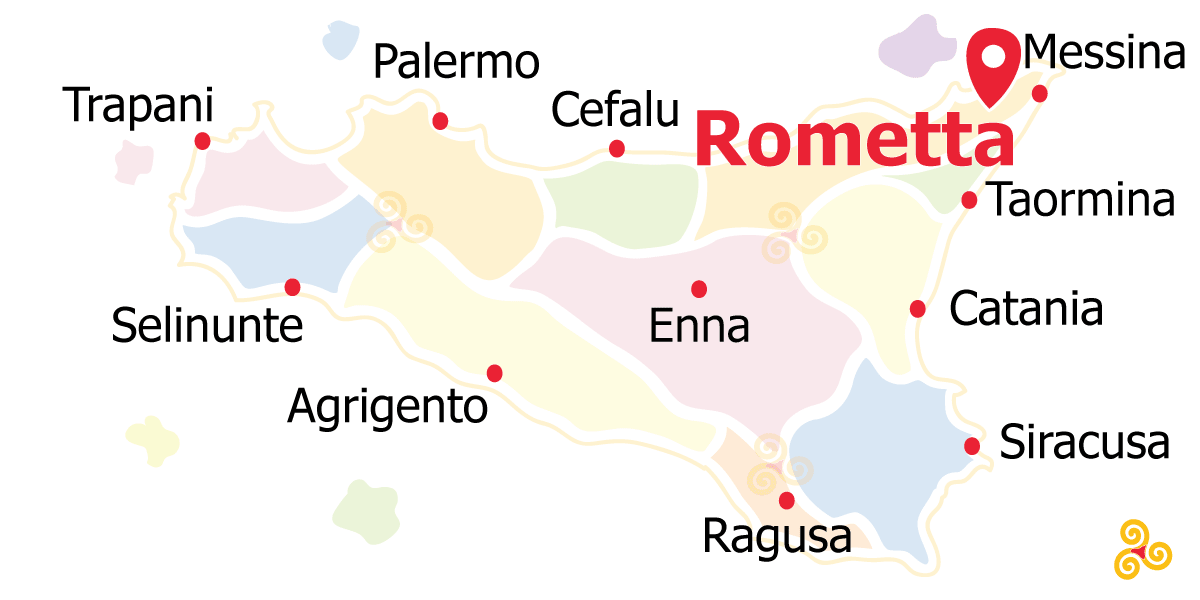 Area: Messina surroundings
Rometta is a village rich in history that overlooks the Gulf of Milazzo. From the village you can enjoy a breathtaking panorama that ranges from the promontory of Milazzo and the Aeolian Islands to the peaks of the Peloritani Mountains where Monte Scuderi stands powerfully.
The history of this village is very ancient: in the Rometta area were found evidence of life dating back to the early Neolithic age; from the 5th century AD. a Greek-Latin community settled in Rometta which, fleeing the centers of the coast, came here to seek refuge from the devastating Vandal invasions. Soon Rometta assumed a strategic role as, from the top of its towers, it controlled a long stretch of the ancient road that led from Messina to Palermo; the current town was founded in the Byzantine age, after a very long resistance it was occupied by the Arabs; in the 11th century Rometta with all of Sicily was conquered by the Normans; then it was the turn of the empire of Frederick II of Swabia and the Spanish.
Its rich and articulated history, the succession of different civilizations, today make the village of Rometta an open-air museum.
The territory of Rometta, with its fraction Rometta Marea, also offers splendid beaches of very fine sand which are framed by the enchanting panorama of the Aeolian Islands.
Things to do
Tour, Experience, Tastings,...
---
What to eat
Typical food, local wines and drinks, traditional dish to taste in Rometta
You can obviously taste all the typical products of Sicilian cuisine, the most well-known ones, such as cannoli, Sicilian cassata, arancini, etc. But there are some specialties typical of this area that are more difficult to find in other areas of Sicily.
Where to stay
Best Offers of Vacation Rental, hotel, B&B where to sleep in Rometta
---
Nearby Places
---
Below you will find a list of the most beautiful places to visit in the surroundings of Rometta. The places are located at a maximum distance of about an half hour by car. Good fun!