Sant'Agata di Militello
---
Things to do, attractions, interesting facts
---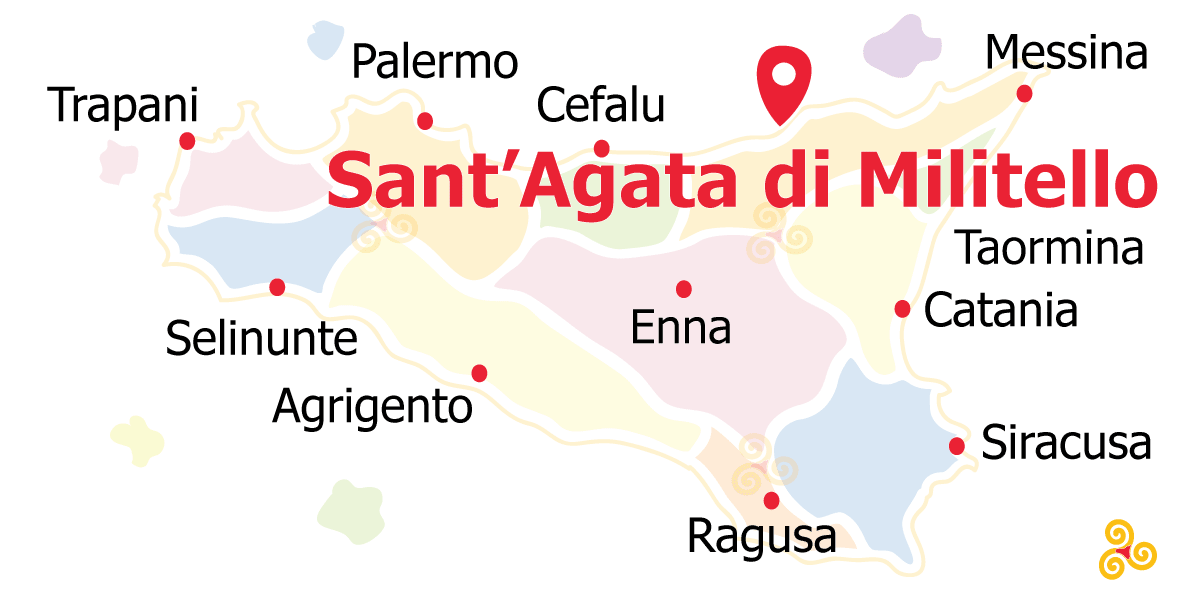 Area: Messina surroundings
Sant'Agata di Militello, overlooking the Tyrrhenian Sea, set on a rock 30 meters from the sea, and surrounded by countryside planted with citrus and olive trees, is a charming seaside village that is part of the Nebrodi Park.
The history of the village it develops around the Torre della Marina, a coastal sighting structure built in the XIII century to serve the medieval Militello Valdemone. In the second half of the sixteenth century the Aragonese family of the Gallegos built the Castle built on the feud of the navy and gave birth to the first residential nucleus over which the Gallego family obtained the lordship.
Today Sant'Agata di Militello is a renowned tourist center for its beaches and also offers the visitor an interesting historic center full of elegant mansions, among which the elegant Gallego castle stands out.
Things to do
Tour, Experience, Tastings,...
---
What to eat
Typical food, local wines and drinks, traditional dish to taste in Sant'Agata di Militello
You can obviously taste all the typical products of Sicilian cuisine, the most well-known ones, such as cannoli, Sicilian cassata, arancini, etc. But there are some specialties typical of this area that are more difficult to find in other areas of Sicily.
Where to stay
Best Offers of Vacation Rental, hotel, B&B where to sleep in Sant'Agata di Militello
---
Nearby Places
---
Below you will find a list of the most beautiful places to visit in the surroundings of Sant'Agata di Militello. The places are located at a maximum distance of about an half hour by car. Good fun!