Piraino
---
Things to do, attractions, interesting facts
---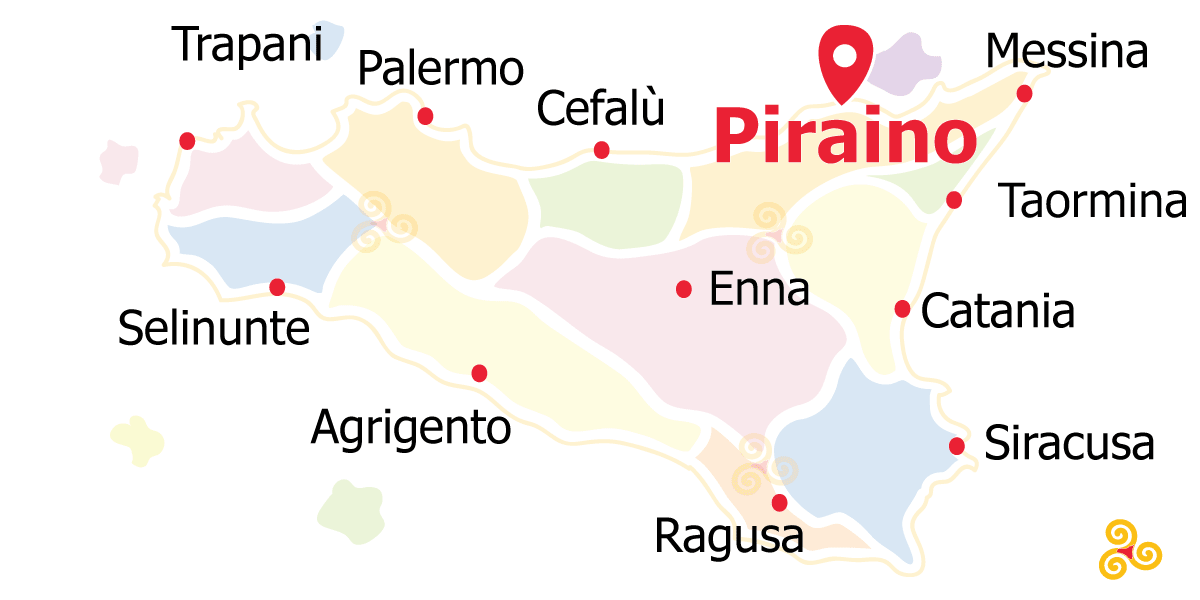 Area: Messina surroundings
Piraino is a small village set on the cliff that goes from Capo D'Orlando to Capo Calavà.
Founded in the 9th century by the Arabs, it passed under the power of various feudal families, it still retains the appearance of an ancient village with its narrow alleys and houses huddled together.
Piraino is known as the town of the two towers due to the presence of a fortified citadel and another large tower that dominates the town.
Downstream of Piraino rises the hamlet of Gliaca di Piraino, a picturesque seaside village which extends along the Saracen coast, famous for its wonderful sea and splendid view of the Aeolian Islands.
Things to do
Tour, Experience, Tastings,...
---
Traditional Festivals, Events, Live Show,... Piraino
---
What to eat
Typical food, local wines and drinks, traditional dish to taste in Piraino
You can obviously taste all the typical products of Sicilian cuisine, the most well-known ones, such as cannoli, Sicilian cassata, arancini, etc. But there are some specialties typical of this area that are more difficult to find in other areas of Sicily.
Where to stay
Best Offers of Vacation Rental, hotel, B&B where to sleep in Piraino
---
Nearby Places
---
Below you will find a list of the most beautiful places to visit in the surroundings of Piraino. The places are located at a maximum distance of about an half hour by car. Good fun!