Mirto
---
Things to do, attractions, interesting facts
---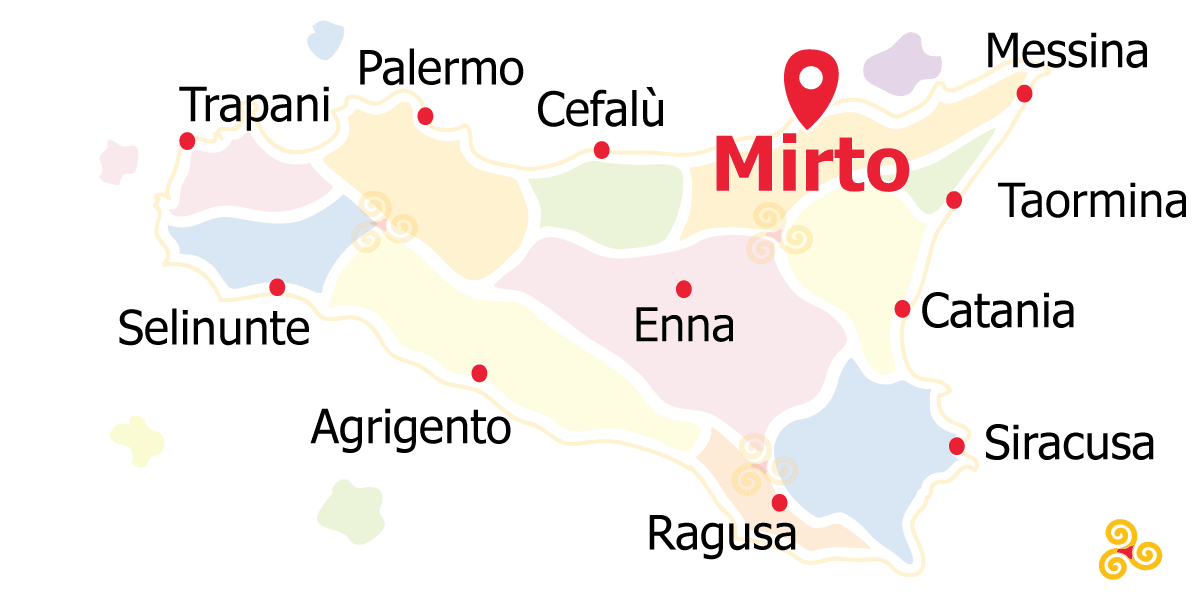 Area: Messina surroundings
Mirto is a small and suggestive village located on a small hill, in the heart of the Nebrodi Park.
It is believed that the first inhabited area was formed following the arrival of the survivors of the earthquake that destroyed Ruma, an ancient Roman settlement. The inhabited center was then completely razed to the ground during the war of the Vespers and later rebuilt. The village was then under the dominion of various noble families among which the Larcan and the Filangeri stand out.
Appreciated for the nature that surrounds it, for the products of its land, its historic center also welcomes the visitor with monuments and works of particular artistic and historical importance.
Things to do
Tour, Experience, Tastings,...
---
What to eat
Typical food, local wines and drinks, traditional dish to taste in Mirto
You can obviously taste all the typical products of Sicilian cuisine, the most well-known ones, such as cannoli, Sicilian cassata, arancini, etc. But there are some specialties typical of this area that are more difficult to find in other areas of Sicily.
Where to stay
Best Offers of Vacation Rental, hotel, B&B where to sleep in Mirto
---
Nearby Places
---
Below you will find a list of the most beautiful places to visit in the surroundings of Mirto. The places are located at a maximum distance of about an half hour by car. Good fun!