Naso
---
Things to do, attractions, interesting facts
---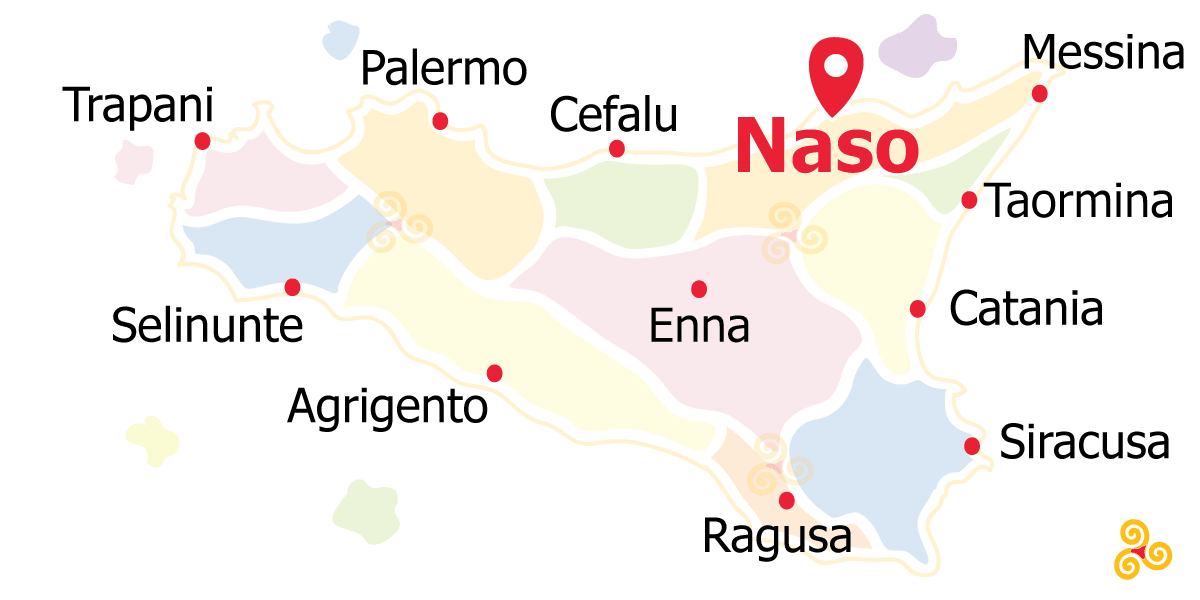 Area: Messina surroundings
Naso stands on the Nebrodi mountains, in a splendid position overlooking the sea.
Its origin is shrouded in myth: it is said that Agatirso, the ancient Naso, was founded in 1218 BC by the hand of Agathirnos, son of the God of Aeolus winds. In the early Middle Ages, Naso acquired greatness and power thanks to the dominion of the Ventimiglia feudal lords: it first received the title of county and then of city. Between the seventeenth and eighteenth centuries it was hit by numerous earthquakes that razed a large part of the city, the old castle and part of the city walls. The current appearance of the city is in fact due to the reconstructions carried out following these earthquakes.
Naso hides works of art of considerable artistic value and is a destination for pilgrimages for being the birthplace of San Cono, patron saint of the city.
Things to do
Tour, Experience, Tastings,...
---
What to eat
Typical food, local wines and drinks, traditional dish to taste in Naso
You can obviously taste all the typical products of Sicilian cuisine, the most well-known ones, such as cannoli, Sicilian cassata, arancini, etc. But there are some specialties typical of this area that are more difficult to find in other areas of Sicily.
Interesting Facts
Interesting and fun facts, mythology, legend, folk tales and more to know about Naso
Where to stay
Best Offers of Vacation Rental, hotel, B&B where to sleep in Naso
---
Nearby Places
---
Below you will find a list of the most beautiful places to visit in the surroundings of Naso. The places are located at a maximum distance of about an half hour by car. Good fun!