Tindari
---
Things to do, attractions, interesting facts
Useful information to fully enjoy your visit to Tindari. Attractions to see, Traditional Festival, events and things to do to have fun, food to taste, which items to buy, which interesting facts to know and where to stay on vacation in Tindari.
---
Alessandro Rossi - CC3.0
Tindari is located on a promontory of the Nebrodi mountains, overlooks the Gulf of Patti and enjoys a splendid view of the sea and its famous lakes.
Tindari is one of the most visited centers and devotionals in Sicily thanks to the presence of the sanctuary of Black Madonna, located in a suggestive place, at the top of an overhanging promontory.
Tindari has a glorious past: it was founded by Dionysius of Syracuse and was named after Tyndaris, the mythical king of Sparta. The ancient acropolis of the city rises on its promontory.
Tindari is a fraction of Patti, famous for its ceramics both of art and of use.
Events
---
What to see
---
Attractions to see in Tindari
Interesting Facts
---
Interesting and fun facts, mythology, legend, folk tales and more to know about Tindari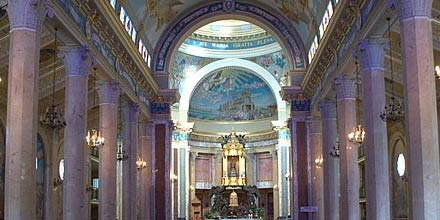 The legend of fallen child is linked to the cult of the Black Madonna and tells of a miracle that took place in Sanctuary of Tindari.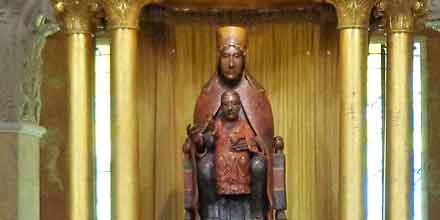 The legend of the statue of the Madonna of Tindari tells the beginning of the cult of the Black Madonna of Tindari.
Nearby Places
---
Below you will find a list of the most beautiful places to visit in the surroundings of Tindari. The places are located at a maximum distance of about an half hour by car. Good fun!