Basicò
---
Things to do, attractions, interesting facts
---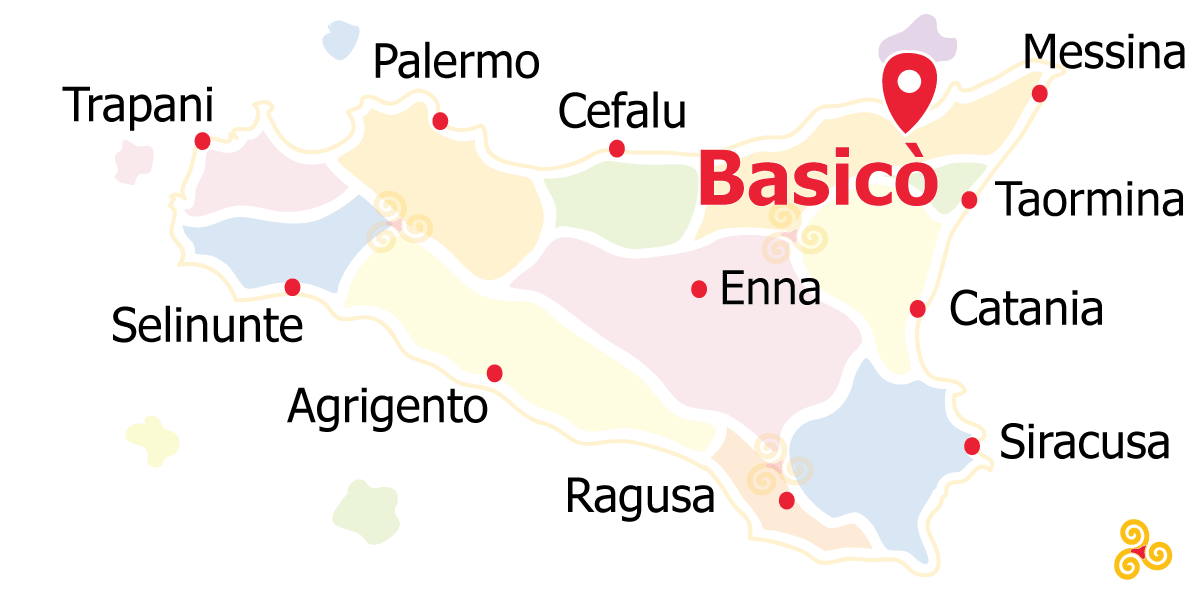 Area: Messina surroundings
Basicò is a small village that rises in the hinterland of the Tyrrhenian coast of Messina, in an enchanting position from which you can enjoy a splendid view of the Gulf of Milazzo and the Aeolian archipelago.
Its history is very ancient: in these territories traces dating back to pre and protohistoric times have been found. The most accredited hypothesis about the origin of Basicò traces the formation of the village from the pre-existing farmhouses scattered throughout the area and it seems that these have a close relationship with the thriving city of Abacena, a legendary Sicilian stronghold, whose exact location has never been determined, whose events are linked to the great names of King Ducezio and the Syracusan tyrants Dionigi and Gerone II. With the arrival of the Normans in Sicily, Basicò experienced another important historical period and the city was embellished with important historic buildings including the convent of the Poor Clares and the Church of Santa Maria di Basicò, run by very noble ladies including some relatives of Frederick II.
Basicò still keeps alive its historical memory impressed in the tortuous course of its alleys, in the beauty of its squares and neighborhoods.
Basicò also preserves a rich natural heritage and is the ideal place to enjoy sustainable tourism and excursions.
Things to do
Tour, Experience, Tastings,...
---
What to eat
Typical food, local wines and drinks, traditional dish to taste in Basicò
You can obviously taste all the typical products of Sicilian cuisine, the most well-known ones, such as cannoli, Sicilian cassata, arancini, etc. But there are some specialties typical of this area that are more difficult to find in other areas of Sicily.
Where to stay
Best Offers of Vacation Rental, hotel, B&B where to sleep in Basicò
---
Nearby Places
---
Below you will find a list of the most beautiful places to visit in the surroundings of Basicò. The places are located at a maximum distance of about an half hour by car. Good fun!