Sinagra
---
Things to do, attractions, interesting facts
---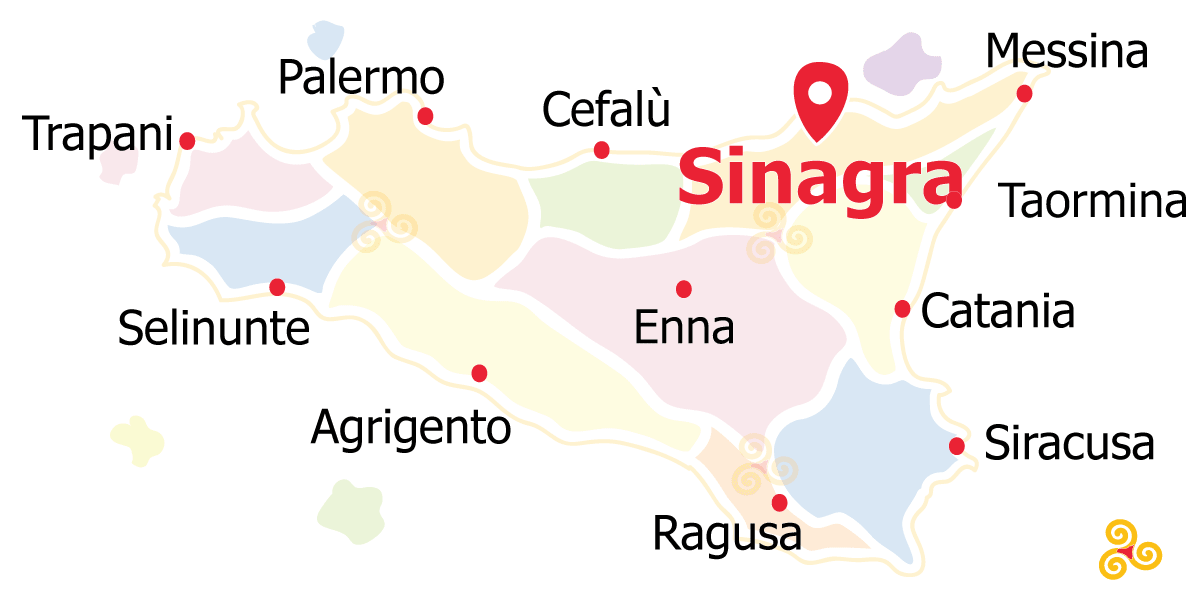 Area: Messina surroundings
Sinagra is a small village set in the Nebrodi mountains, on the banks of the Naso stream, surrounded by hazelnut groves and colored by many flowers. It is known as the Pearl of the Nebrodi, it is part of the national circuit of flower villages and has been awarded the Quality mark of the living environment.
Its history is documented starting from Norman era, the era to which the ancient castle dates back, it later became a feud of the Lancia and Ventimiglia family. The most important religious buildings and the expansion of the Norman castle date back to this period. The village was later hit by great catastrophes, a flood and an earthquake, which caused extensive damage.
Today it is still possible to retrace the history of this village by admiring the ruins of the ancient castle, the medieval historic center with the its narrow paved streets, important religious buildings and ancient palaces.
Sinagra also has an important naturalistic heritage: it is surrounded by hazelnut groves, olive groves and chestnut groves where there are numerous millstones, oil mills, ancient houses, caves and fountains.
Things to do
Tour, Experience, Tastings,...
---
What to eat
Typical food, local wines and drinks, traditional dish to taste in Sinagra
You can obviously taste all the typical products of Sicilian cuisine, the most well-known ones, such as cannoli, Sicilian cassata, arancini, etc. But there are some specialties typical of this area that are more difficult to find in other areas of Sicily.
Where to stay
Best Offers of Vacation Rental, hotel, B&B where to sleep in Sinagra
---
Nearby Places
---
Below you will find a list of the most beautiful places to visit in the surroundings of Sinagra. The places are located at a maximum distance of about an half hour by car. Good fun!