San Piero Patti
---
Things to do, attractions, interesting facts
---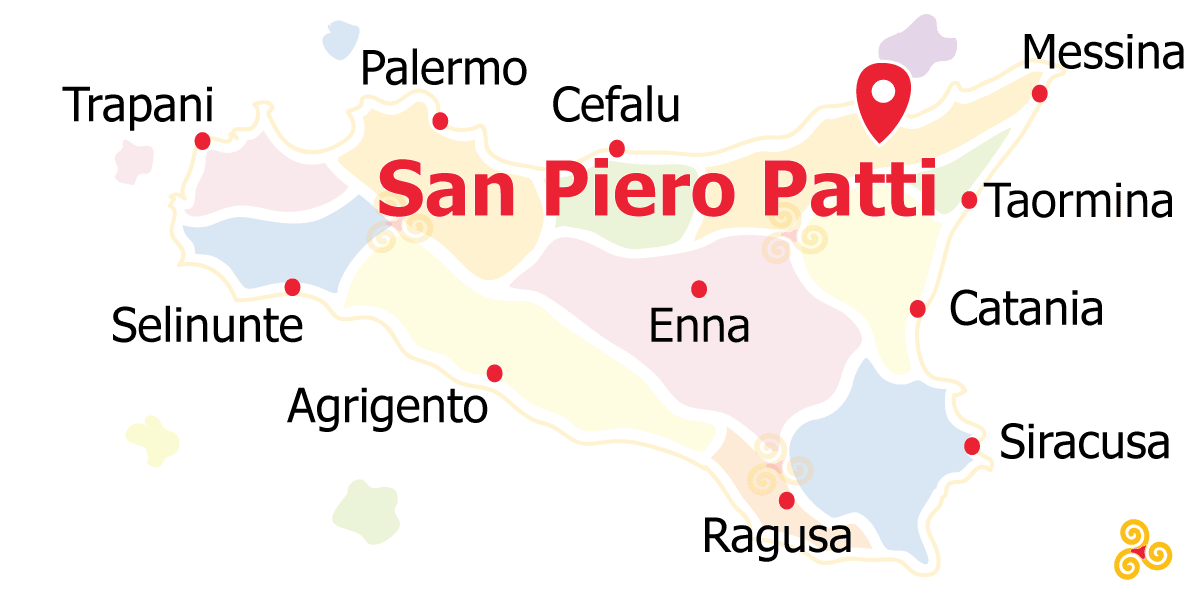 Area: Messina surroundings
San Piero Patti is a suggestive medieval village that stands in a splendid panoramic position, in the heart of the Timeto river valley, at the foot of the Nebrodi Mountains.
The origins of the village date back to the time of the Greeks, it was under the dominion of the Romans and later of the Arabs. It was the Normans who left an indelible mark on the history of this village: in the 11th century, Count Ruggero freed San Piero Patti from the Saracens and the language of his soldiers became part of the local dialect, the Gallo-Italic dialect which is still spoken today in San Piero Patti and in a few other places in Sicily.
Today the village of San Piero Patti carries traces of its history, in its Saracen quarter, in the ruins of the castle and from the Swabian era , and in the many monuments that enrich the streets and squares of the village.
Things to do
Tour, Experience, Tastings,...
---
What to eat
Typical food, local wines and drinks, traditional dish to taste in San Piero Patti
You can obviously taste all the typical products of Sicilian cuisine, the most well-known ones, such as cannoli, Sicilian cassata, arancini, etc. But there are some specialties typical of this area that are more difficult to find in other areas of Sicily.
Where to stay
Best Offers of Vacation Rental, hotel, B&B where to sleep in San Piero Patti
---
Nearby Places
---
Below you will find a list of the most beautiful places to visit in the surroundings of San Piero Patti. The places are located at a maximum distance of about an half hour by car. Good fun!