Castroreale
---
Things to do, attractions, interesting facts
---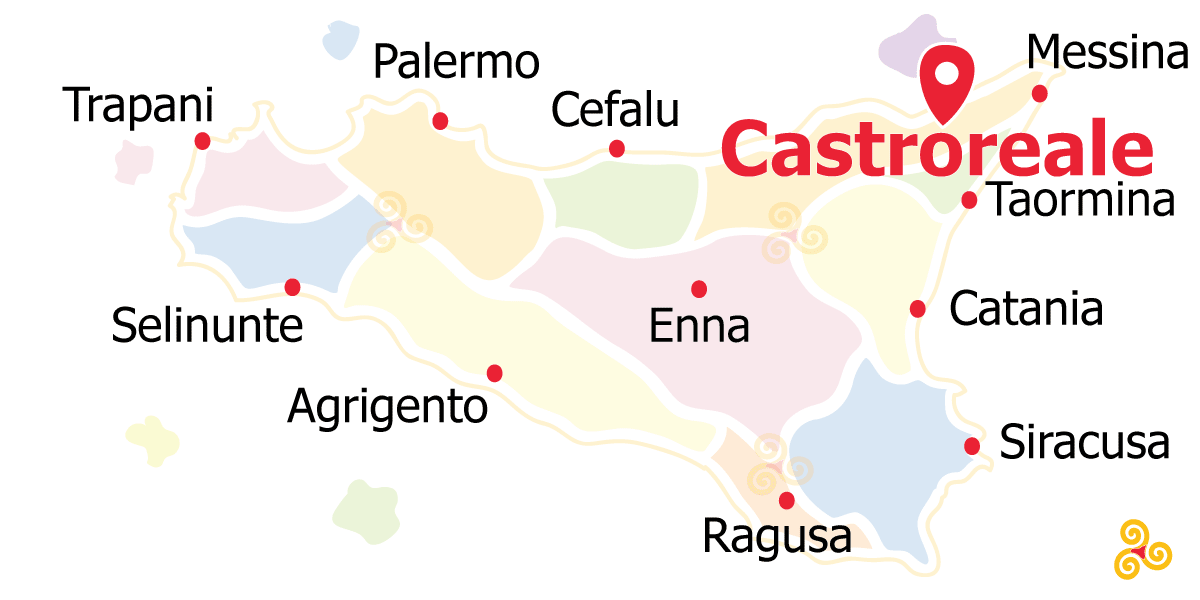 Area: Messina surroundings
Castroreale is a medieval village that stands on the Torace hill, between the north-western Peloritani mountains.
Its origins are lost in legend, its history begins with the Arabs: the town of Castro developed around a fortress at slopes of Cozzo di Sughero and obtained the title of royal city from Frederick II of Aragon in the fourteenth century.
Castroreale still retains its medieval imprint with narrow and steep streets and alleys, paved with a characteristic stone pavement, which they open onto belvedere-squares from which splendid panoramas can be enjoyed, and preserve artistic and architectural treasures of considerable value.
Things to do
Tour, Experience, Tastings,...
---
What to eat
Typical food, local wines and drinks, traditional dish to taste in Castroreale
You can obviously taste all the typical products of Sicilian cuisine, the most well-known ones, such as cannoli, Sicilian cassata, arancini, etc. But there are some specialties typical of this area that are more difficult to find in other areas of Sicily.
Where to stay
Best Offers of Vacation Rental, hotel, B&B where to sleep in Castroreale
---
Nearby Places
---
Below you will find a list of the most beautiful places to visit in the surroundings of Castroreale. The places are located at a maximum distance of about an half hour by car. Good fun!