Galati Mamertino- The village of the three Saints
---
Things to do, attractions, interesting facts
---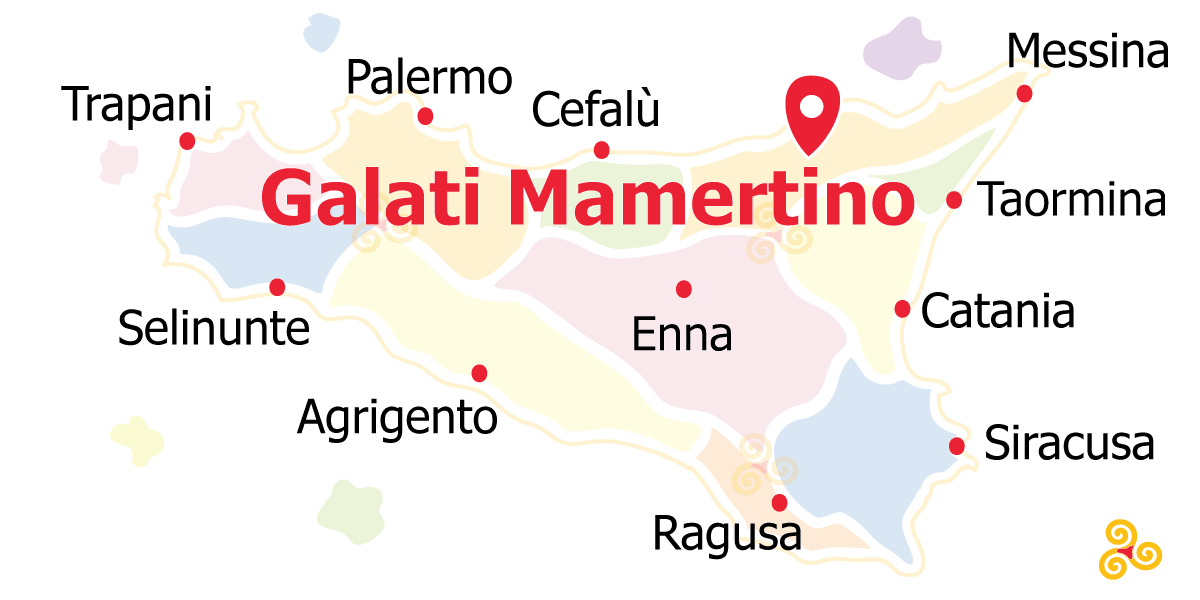 Area: Messina surroundings
Galati Mamertino is a village in the Nebrodi Mountains also known as the village of the Three Saints as there are three of its Protector Saints.
It is believed that the foundation of the village can be traced back to the arrival of Ducezio, a leader of the ancient Sicilian-Greek era from Syracuse. The current town dates back to the Arab-Norman era. In the Renaissance period the city was surrounded by powerful walls with two access gates.
Galati Mamertino today still retains an urban layout typical of medieval neighborhoods.
Its urban layout resembles an eagle with spread wings taking flight .
Its territory is rich in hazelnut and olive groves, beech and oak forests. Due to the wealth of mushrooms found in its territory, the village is also known as one of the quattru paisi di li funci, that is, one of the four mushroom villages.
Things to do
Tour, Experience, Tastings,...
---
What to eat
Typical food, local wines and drinks, traditional dish to taste in Galati Mamertino
You can obviously taste all the typical products of Sicilian cuisine, the most well-known ones, such as cannoli, Sicilian cassata, arancini, etc. But there are some specialties typical of this area that are more difficult to find in other areas of Sicily.
Where to stay
Best Offers of Vacation Rental, hotel, B&B where to sleep in Galati Mamertino
---
Nearby Places
---
Below you will find a list of the most beautiful places to visit in the surroundings of Galati Mamertino. The places are located at a maximum distance of about an half hour by car. Good fun!