Frazzanò
---
Things to do, attractions, interesting facts
---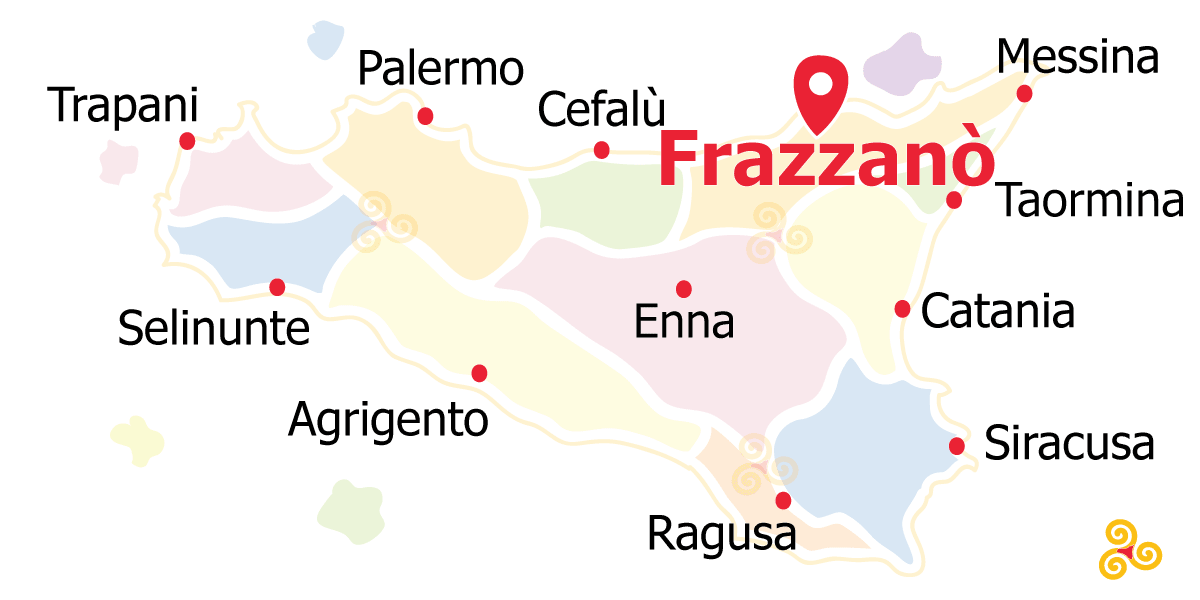 Area: Messina surroundings
Frazzanò is a small village dominated by a Basilian monastery of rare beauty. The village, surrounded by mountains and valleys, immersed in a beech forest, is also known as the Village of the Beech Trees.
Its origins date back to 835 when it was founded by a group of refugees from the Roman/Byzantine city of Cractus. It then became, in 1453, a fief of the Filangeri family until it achieved its independence in 1700.
Frazzanò still today retains a typically medieval layout with an urban fabric made up of narrow streets, houses leaning against each other, small squares and churches.
Things to do
Tour, Experience, Tastings,...
---
What to eat
Typical food, local wines and drinks, traditional dish to taste in Frazzanò
You can obviously taste all the typical products of Sicilian cuisine, the most well-known ones, such as cannoli, Sicilian cassata, arancini, etc. But there are some specialties typical of this area that are more difficult to find in other areas of Sicily.
Where to stay
Best Offers of Vacation Rental, hotel, B&B where to sleep in Frazzanò
---
Nearby Places
---
Below you will find a list of the most beautiful places to visit in the surroundings of Frazzanò. The places are located at a maximum distance of about an half hour by car. Good fun!