Mistretta
---
Things to do, attractions, interesting facts
---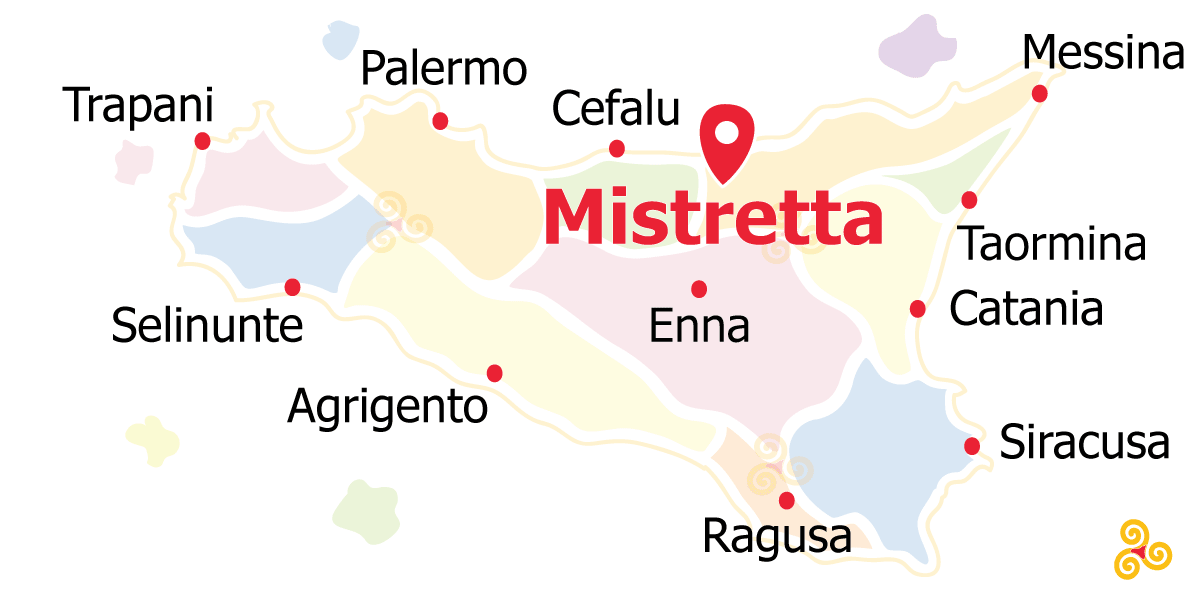 Area: Messina surroundings
Mistretta, known as "Sella dei Nebrodi" due to its particular shape, is the western gateway to the Nebrodi Park. Thanks to its strategic position, it enjoys a splendid panorama that ranges from the Nebrodi woods to the horizon, where the Aeolian Islands stand out in the background.
It is believed that the first settlements in this area can date back to prehistoric times, it is certain that it has been inhabited since the Bronze Age as evidenced by the finds. The passage of the Arabs is testified by the ruins, still clearly visible, of the Fortress. It was then the Normans who made the fortress richer and more impregnable. In 1400, Mistretta was enriched with valuable buildings and monuments that can still be admired in the streets of the village.
Things to do
Tour, Experience, Tastings,...
---
What to eat
Typical food, local wines and drinks, traditional dish to taste in Mistretta
You can obviously taste all the typical products of Sicilian cuisine, the most well-known ones, such as cannoli, Sicilian cassata, arancini, etc. But there are some specialties typical of this area that are more difficult to find in other areas of Sicily.
Where to stay
Best Offers of Vacation Rental, hotel, B&B where to sleep in Mistretta
---
Nearby Places
---
Below you will find a list of the most beautiful places to visit in the surroundings of Mistretta. The places are located at a maximum distance of about an half hour by car. Good fun!