Castell'Umberto- Ancient Castanìa
---
Things to do, attractions, interesting facts
---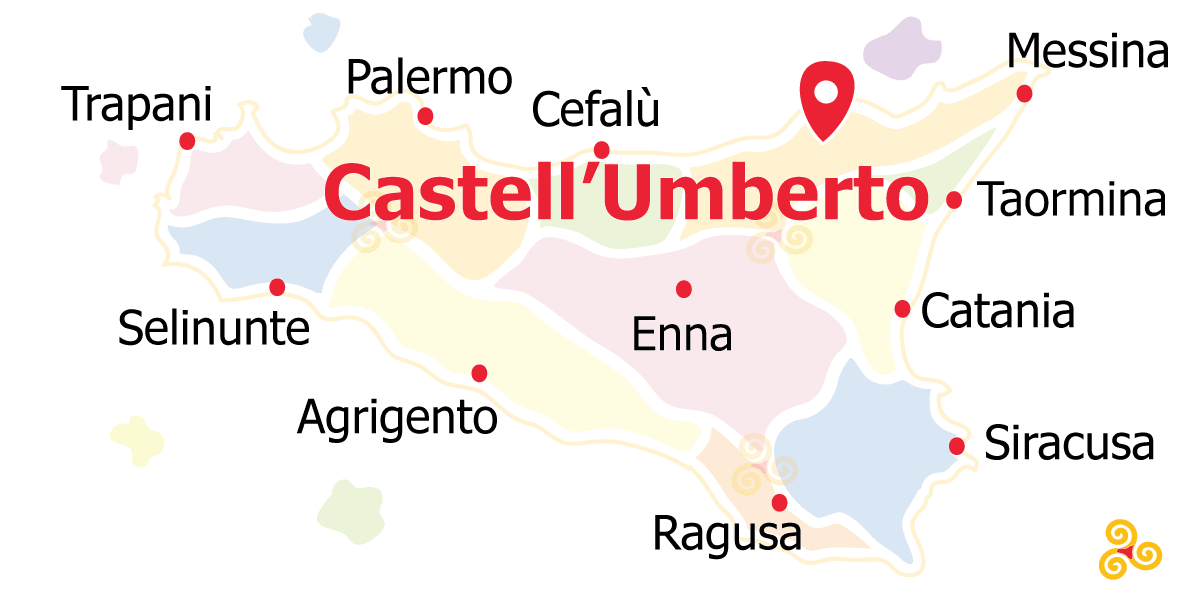 Area: Messina surroundings
Castell'Umberto is a charming village located in the Nebrodi Mountains, located in a privileged position from which you can enjoy a splendid panorama that embraces the surrounding valleys until reaching the Aeolian Islands on one side and Mount Etna on the other.
Its history is ancient and mixes with legend: the ancient village, which stood further down the valley, was called Castanìa and it seems that its origins are linked to the figure of Aeneas. In the Byzantine era the village became a stronghold against the Saracen invasions. Following numerous and dangerous landslides, which occurred between the 19th and 20th centuries, the ancient village was abandoned and a new center was built, renamed in honor of the crown prince Umberto I.
Today the village of Castell'Umberto boasts a urban arranged according to the rules of the garden city: a harmonious alternation between architecture and green spaces. The ancient abandoned village, Castanìa, with its surviving churches and the castle tower still retains great charm.
Things to do
Tour, Experience, Tastings,...
---
What to eat
Typical food, local wines and drinks, traditional dish to taste in Castell'Umberto
You can obviously taste all the typical products of Sicilian cuisine, the most well-known ones, such as cannoli, Sicilian cassata, arancini, etc. But there are some specialties typical of this area that are more difficult to find in other areas of Sicily.
Where to stay
Best Offers of Vacation Rental, hotel, B&B where to sleep in Castell'Umberto
---
Nearby Places
---
Below you will find a list of the most beautiful places to visit in the surroundings of Castell'Umberto. The places are located at a maximum distance of about an half hour by car. Good fun!