Furnari
---
Things to do, attractions, interesting facts
---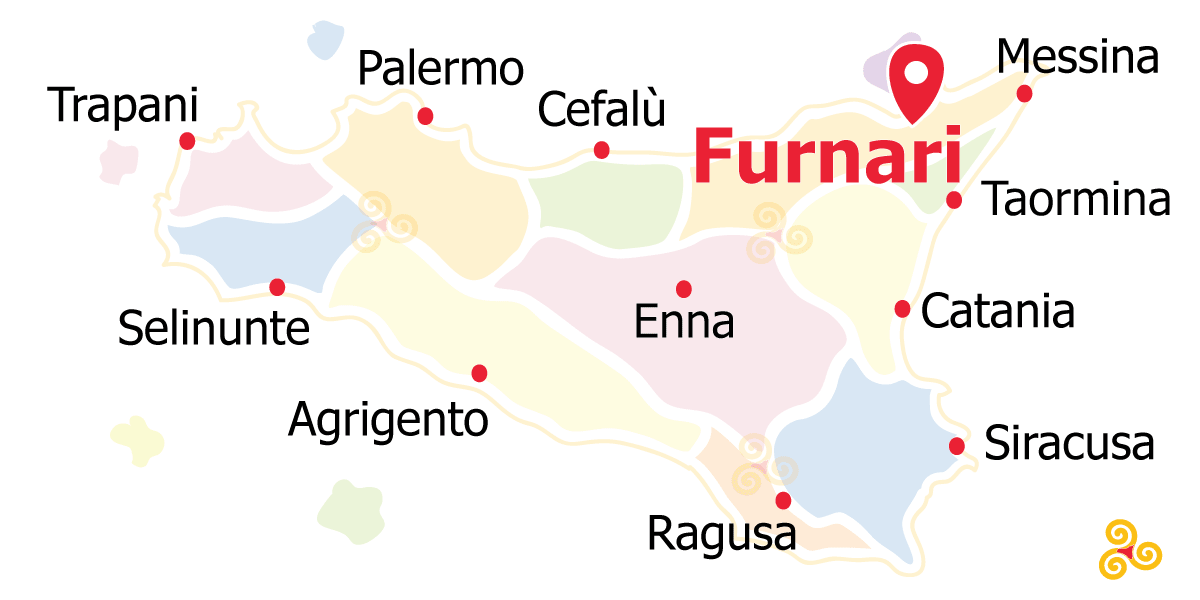 Area: Messina surroundings
Furnari stands on a hilly area, in Val Demone, and reaches the Tyrrhenian Sea. It is known both for its wonderful beaches and for the mountainous landscape that surrounds it.
Its origins are shrouded in legend, its history begins in 1300: the village was founded by Filippo Furnari who obtained the title of Baron of the feud di Furnari by concession of Emperor Frederick II, and who erected a castle around which the current town developed. In 1691 the feud, which had now become a duchy, passed to the Marziani family until it became an independent municipality in 1800.
The village of Furnari with its narrow, winding streets houses buildings, monuments and works of art of particular value.
The beaches of Furnari, bathed by crystal clear waters, have made this village a renowned seaside destination.
Things to do
Tour, Experience, Tastings,...
---
What to eat
Typical food, local wines and drinks, traditional dish to taste in Furnari
You can obviously taste all the typical products of Sicilian cuisine, the most well-known ones, such as cannoli, Sicilian cassata, arancini, etc. But there are some specialties typical of this area that are more difficult to find in other areas of Sicily.
Where to stay
Best Offers of Vacation Rental, hotel, B&B where to sleep in Furnari
---
Nearby Places
---
Below you will find a list of the most beautiful places to visit in the surroundings of Furnari. The places are located at a maximum distance of about an half hour by car. Good fun!