Pace del Mela
---
Things to do, attractions, interesting facts
---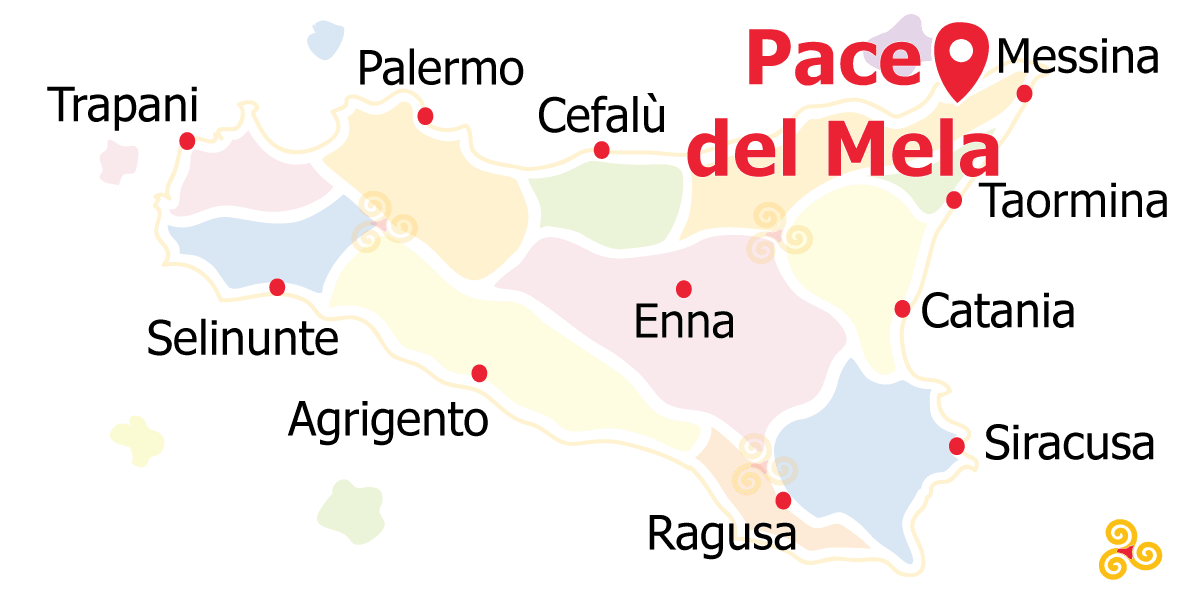 Area: Messina surroundings
Pace del Mela overlooks the Tyrrhenian coast of Sicily. It is divided into many hamlets and districts: the largest is Giammoro which directly overlooks the Tyrrhenian Sea, the oldest is Camastrà which houses the historic buildings of the village.
The history of these places is ancient: it is believed that in In the current territory of Pace del Mela there was the ancient Naulochus, a vast naval basin in front of which 36 BC. the historic battle took place between the fleet of Cesare Ottaviano and that of Sesto Pompeo.
The hamlet of Camastrà houses numerous buildings and monuments which testify to the long presence of the Benedictines in these lands. There are also other buildings of artistic interest dating back to the last decades of the nineteenth century and the beginning of the twentieth century.
Things to do
Tour, Experience, Tastings,...
---
What to eat
Typical food, local wines and drinks, traditional dish to taste in Pace del Mela
You can obviously taste all the typical products of Sicilian cuisine, the most well-known ones, such as cannoli, Sicilian cassata, arancini, etc. But there are some specialties typical of this area that are more difficult to find in other areas of Sicily.
Where to stay
Best Offers of Vacation Rental, hotel, B&B where to sleep in Pace del Mela
---
Nearby Places
---
Below you will find a list of the most beautiful places to visit in the surroundings of Pace del Mela. The places are located at a maximum distance of about an half hour by car. Good fun!