Parco dei Nebrodi
---
Things to do, attractions, interesting facts
Useful information to fully enjoy your visit to Parco dei Nebrodi. Attractions to see, Traditional Festival, events and things to do to have fun, food to taste, which items to buy, which interesting facts to know and where to stay on vacation in Parco dei Nebrodi.
---
tato grasso - CC2.5
The Nebrodi Park is the largest protected area in Sicily.
The park overlooks the Tyrrhenian Sea to the north, while the southern limit is marked by Etna, in particular by the Alcantara river and the high course of the Simeto river.
The main elements that most strongly characterize the natural landscape of the Nebrodi are the diversity of modeling of the reliefs: some have rounded sides, others take on Dolomite aspects, with irregular profiles and harsh shapes. The Nebrodi Park is characterized by a very rich vegetation and humid environments: suggestive woods, wide high altitude pastures, silent lakes and flowing streams.
---
What to see
---
Attractions to see in Parco dei Nebrodi
Interesting Facts
---
Interesting and fun facts, mythology, legend, folk tales and more to know about Parco dei Nebrodi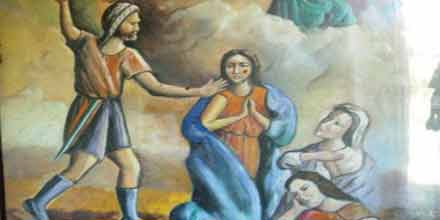 The legend of the three maidens tells the sad story of three sisters that took place in the place where the chapel of the Three Virgins now stands.
Nearby Places
---
Below you will find a list of the most beautiful places to visit in the surroundings of Parco dei Nebrodi. The places are located at a maximum distance of about an half hour by car. Good fun!