San Marco D'Alunzio
---
Things to do, attractions, interesting facts
---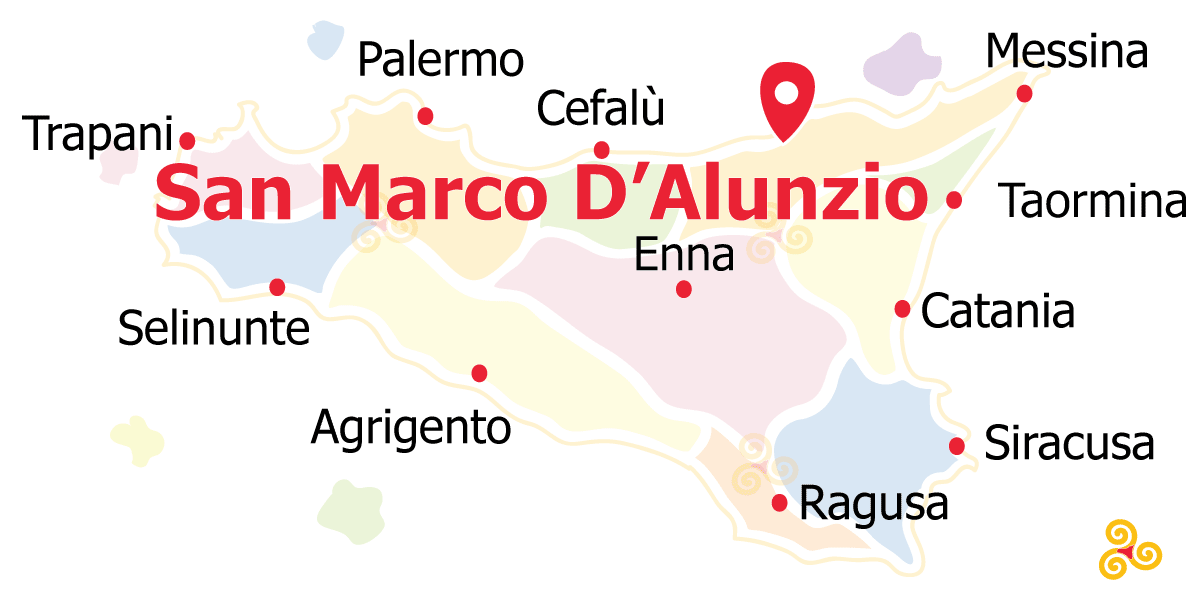 Area: Messina surroundings
San Marco d'Alunzio is a picturesque village set on the top of Mount Castro, from which it dominates the entire coast that extends from Capo d'Orlando to Cefalù.
Its origins date back to the 4th century BC. It took the name of Alontion during the Greek domination, of Haluntium with the Romans, of Demenna with the Byzantines, of San Marco with the Normans, and only in 1867 did it assume the current name of San Marco d'Alunzio.
. The village is characterized by narrow medieval alleys dominated by its castle, by the picturesque red marble bell towers and houses works, frescoes and evidence of a glorious and flourishing past.
Things to do
Tour, Experience, Tastings,...
---
Traditional Festivals, Events, Live Show,... San Marco D'Alunzio
---
What to eat
Typical food, local wines and drinks, traditional dish to taste in San Marco D'Alunzio
You can obviously taste all the typical products of Sicilian cuisine, the most well-known ones, such as cannoli, Sicilian cassata, arancini, etc. But there are some specialties typical of this area that are more difficult to find in other areas of Sicily.
Where to stay
Best Offers of Vacation Rental, hotel, B&B where to sleep in San Marco D'Alunzio
---
Nearby Places
---
Below you will find a list of the most beautiful places to visit in the surroundings of San Marco D'Alunzio. The places are located at a maximum distance of about an half hour by car. Good fun!